The hotel has 11 rooms, all with a sea view of the picturesque bay.

In our recent renovation, we emphasised simplicity and ergonomics. Our philosophy is minimalist, creating a sense of relaxation and comfort.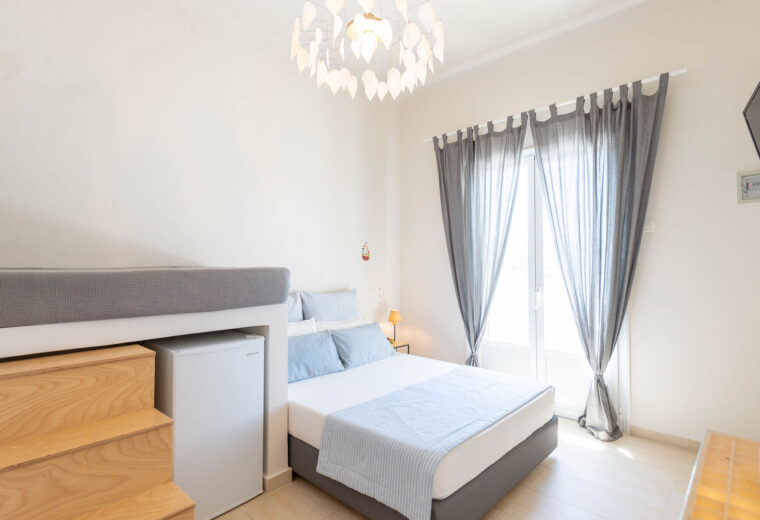 The purpose-built beds have comfortable mattresses. They are certified as hypo-allergenic and are sterilised regularly.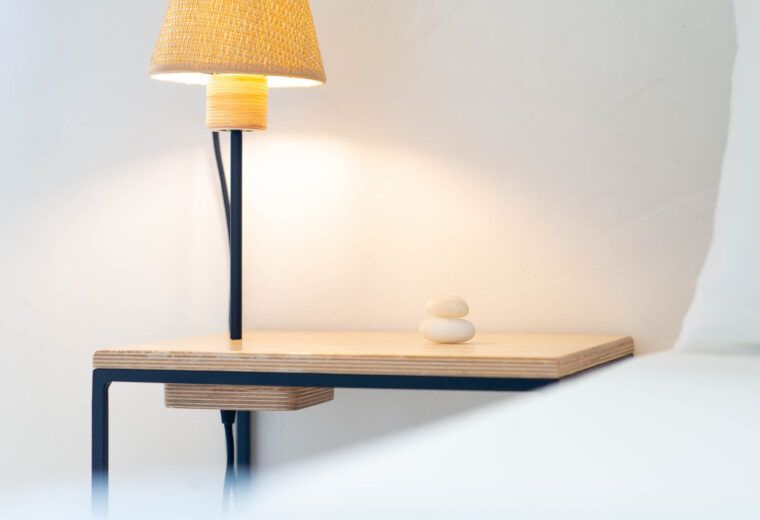 The polymorphic furniture is made of light wood and has built-in lighting that is touch activated, thanks to d.Mod. The purpose-built surfaces and open wardrobes add a practical, ergonomic note.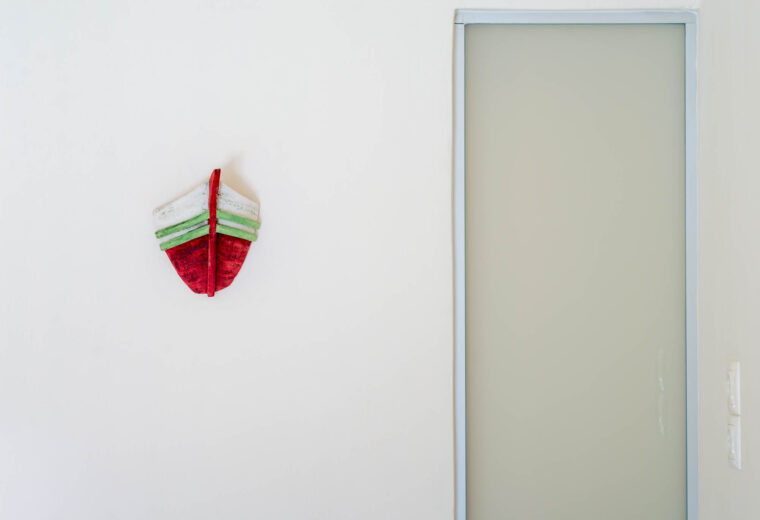 The walls are decorated with the creations of the potter
Argyro Kosta
: the prows of ships, lighthouses, doors, and fishing boats compliment the austere island style.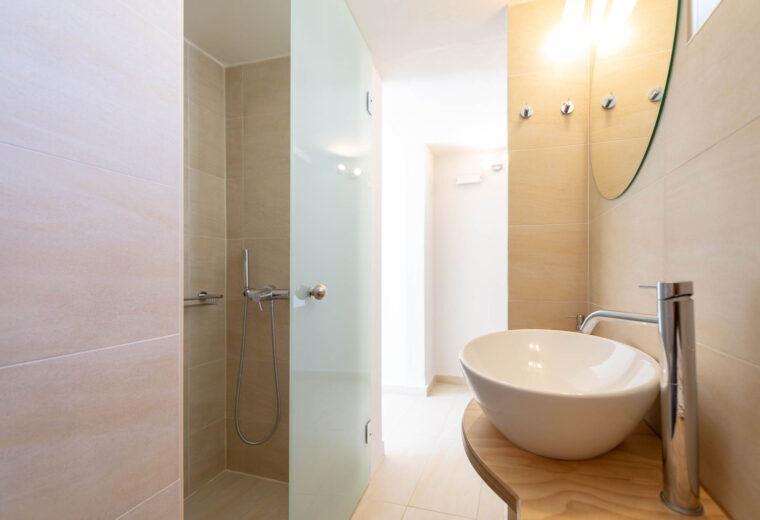 The bathrooms keep to the light ochre colour scheme, which blends with the surfaces of marine plywood, and the large full-length wall mirrors, which make getting ready easier.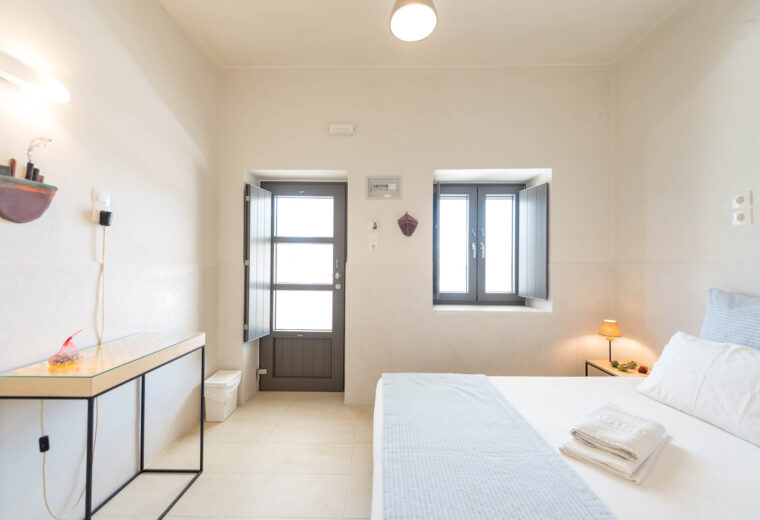 All the rooms are bright and have balconies or verandas with furniture in tones of white and grey. The new window frames are double glazed and have screens and blackout curtains, providing the necessary security and helping those who wish to cut themselves off from the world for a while.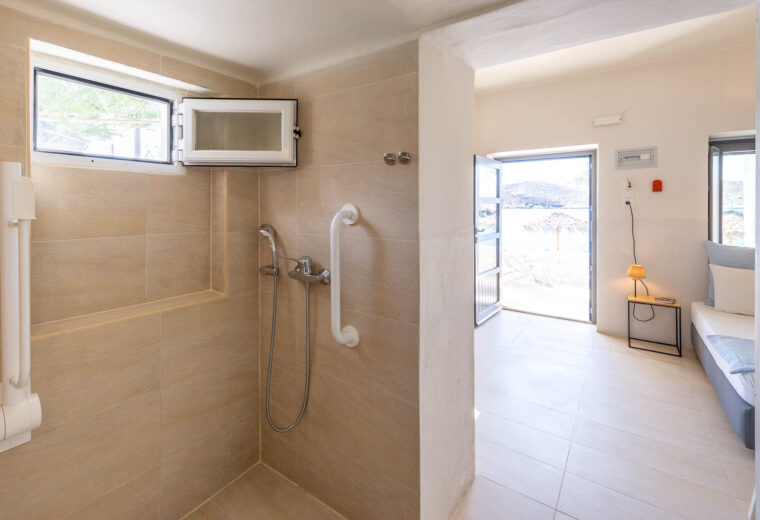 The rooms on the ground floor are adapted to be accessible and functional for those with limited mobility. There is direct access to the room from the veranda, and from the room to the beach.
Single and double rooms
Choose either a double bed or two singles.
The hotel provides both double and single rooms on the ground floor and on the first floor.

Three-bed rooms
Especially for families with two children! The three-bed rooms also have bunk beds.
The hotel provides three-bed rooms on the ground floor and on the first floor.
Contact us so that we can
inform you of availability
or other details.


γεια

hello

hallo

namaste

merhaba

niltze

salve
Looking for collaboration?
I'm interested in
working together
Have a project in mind?
Send a message.